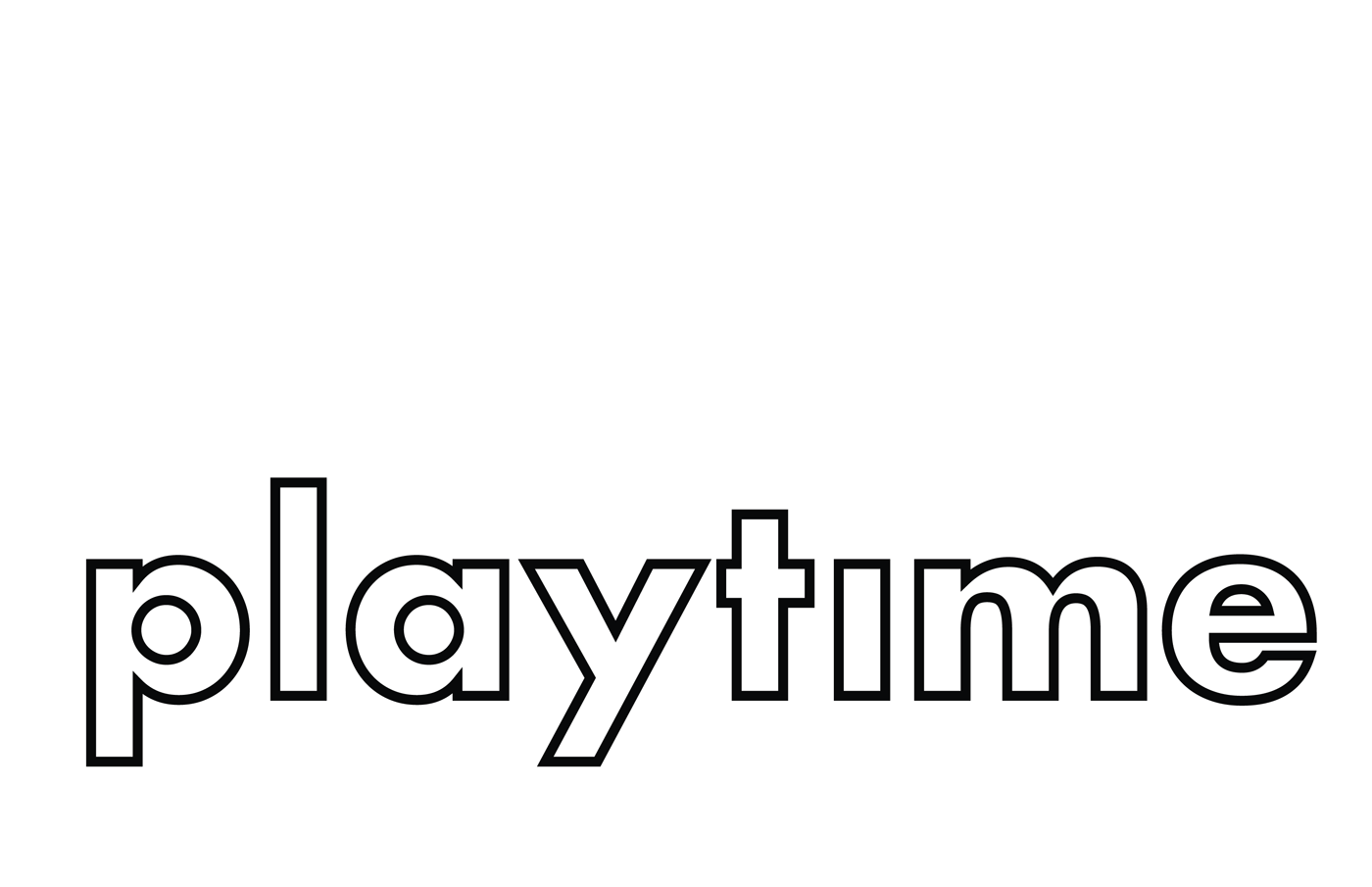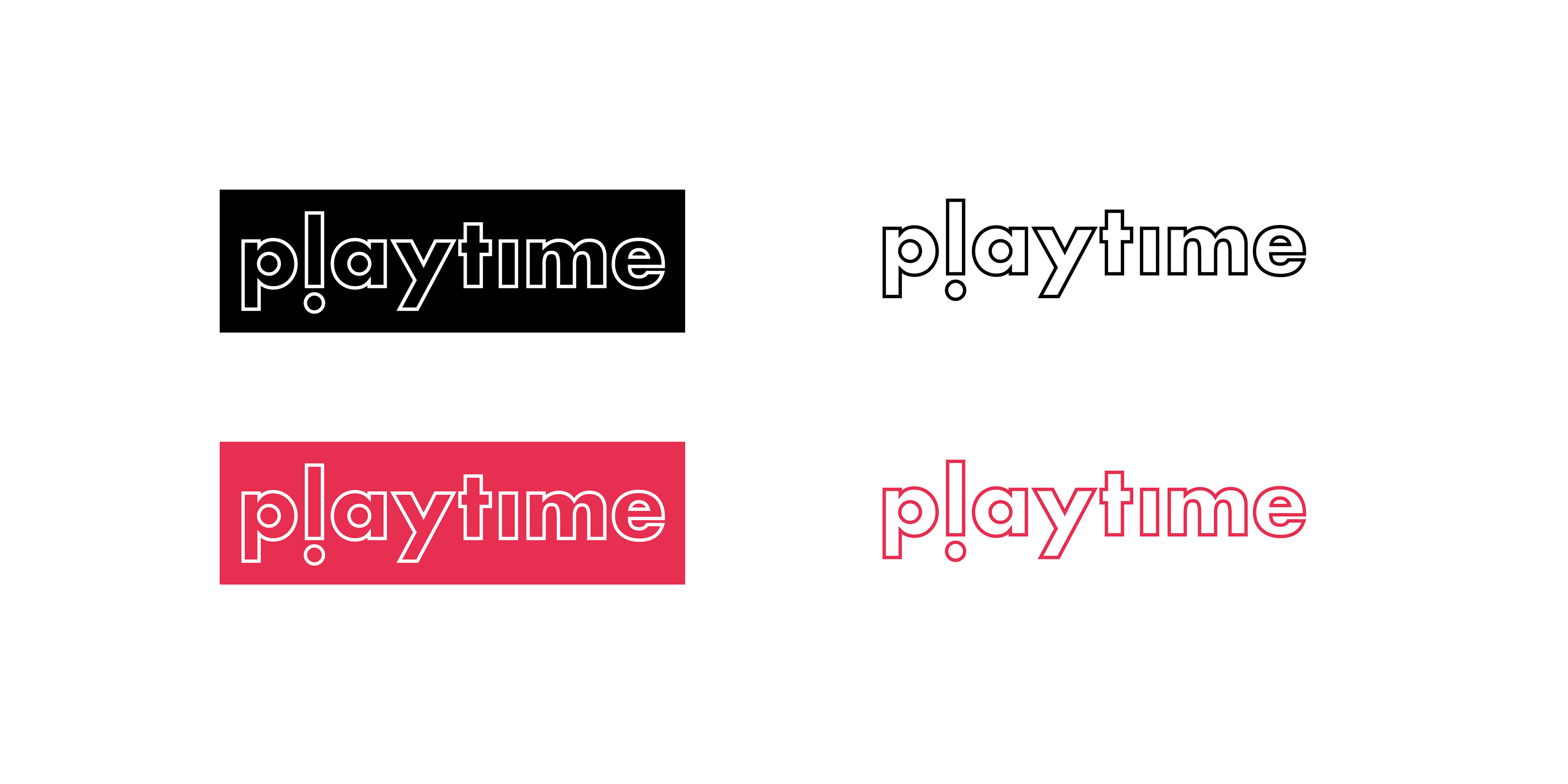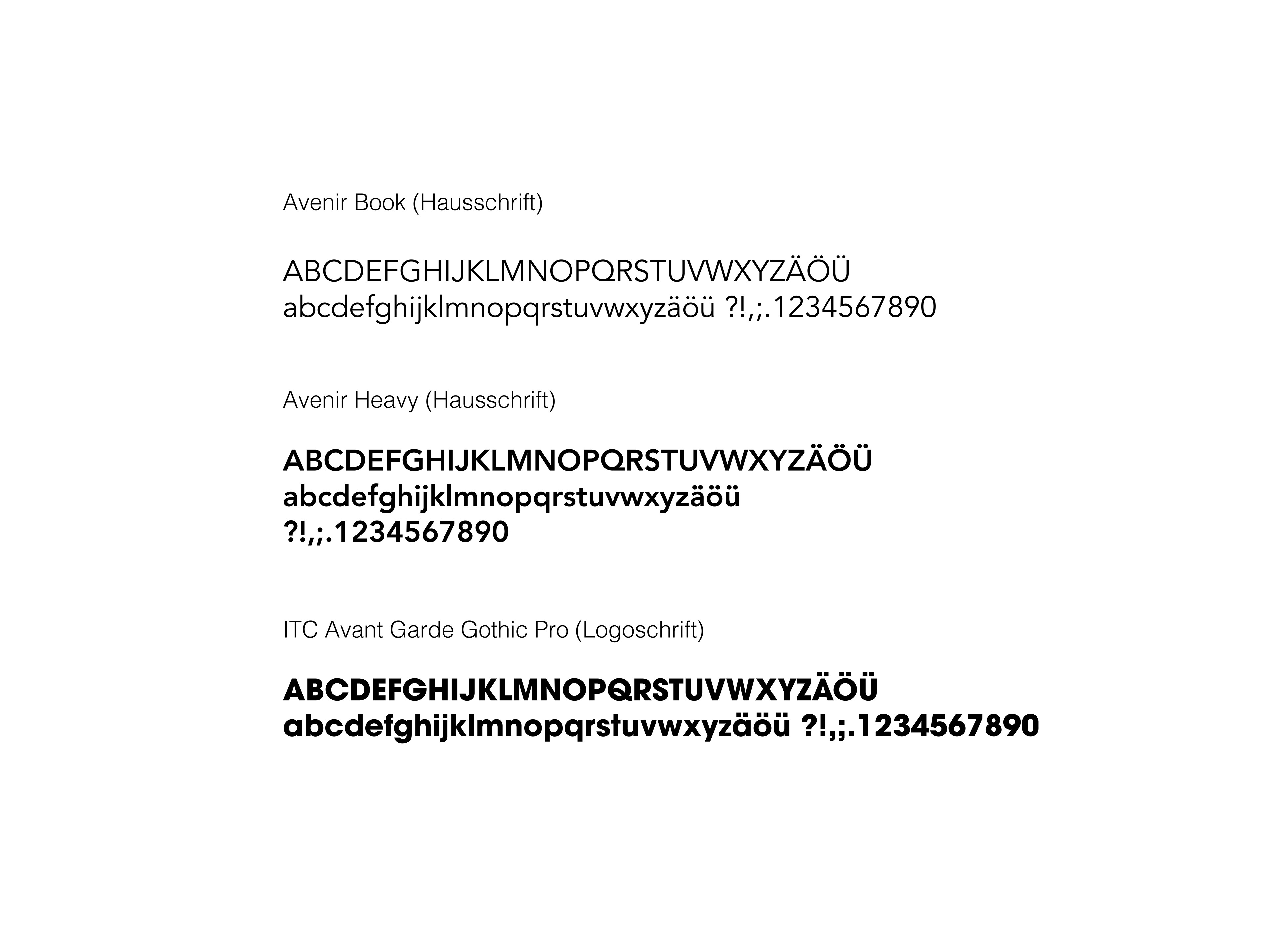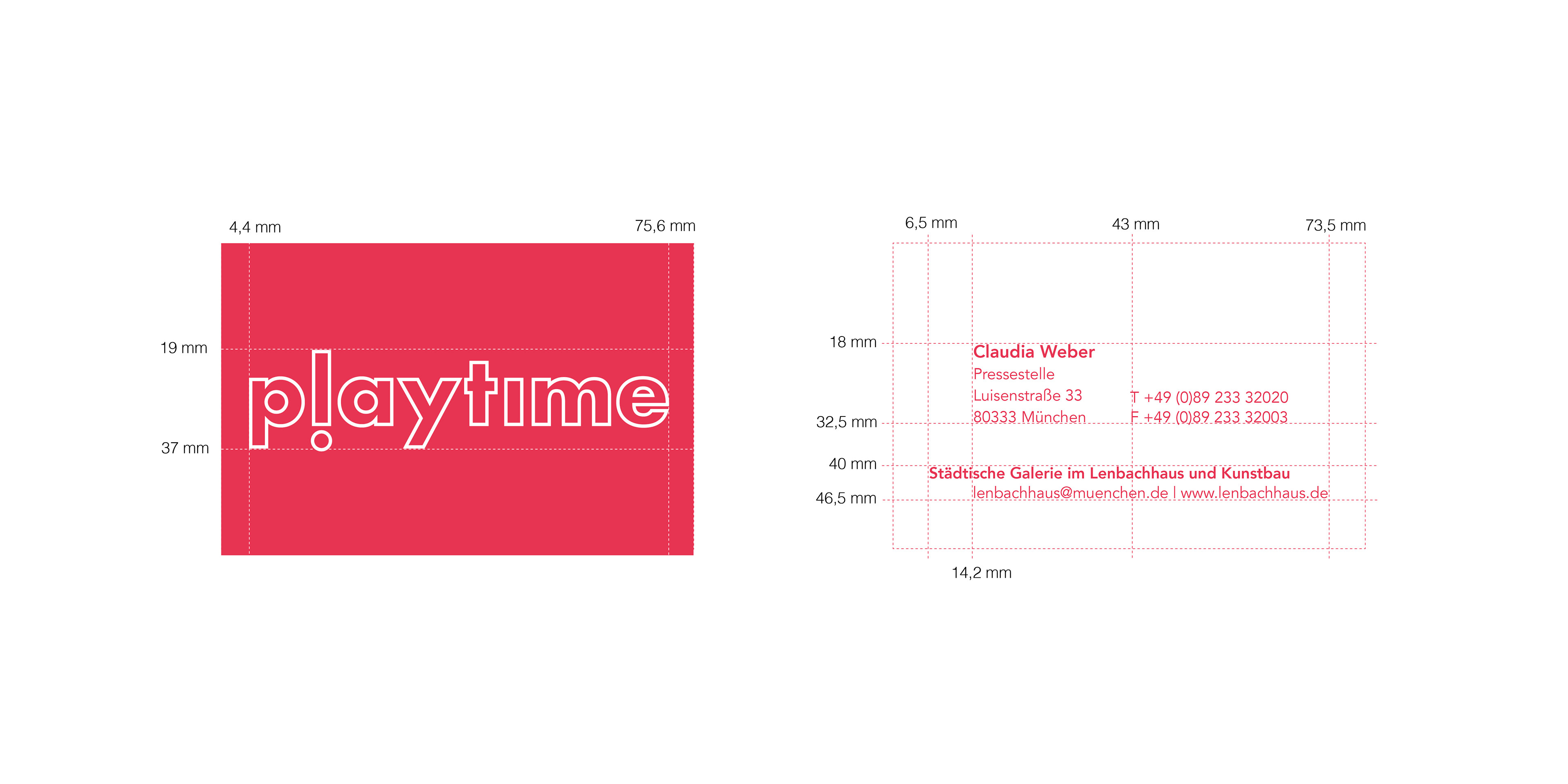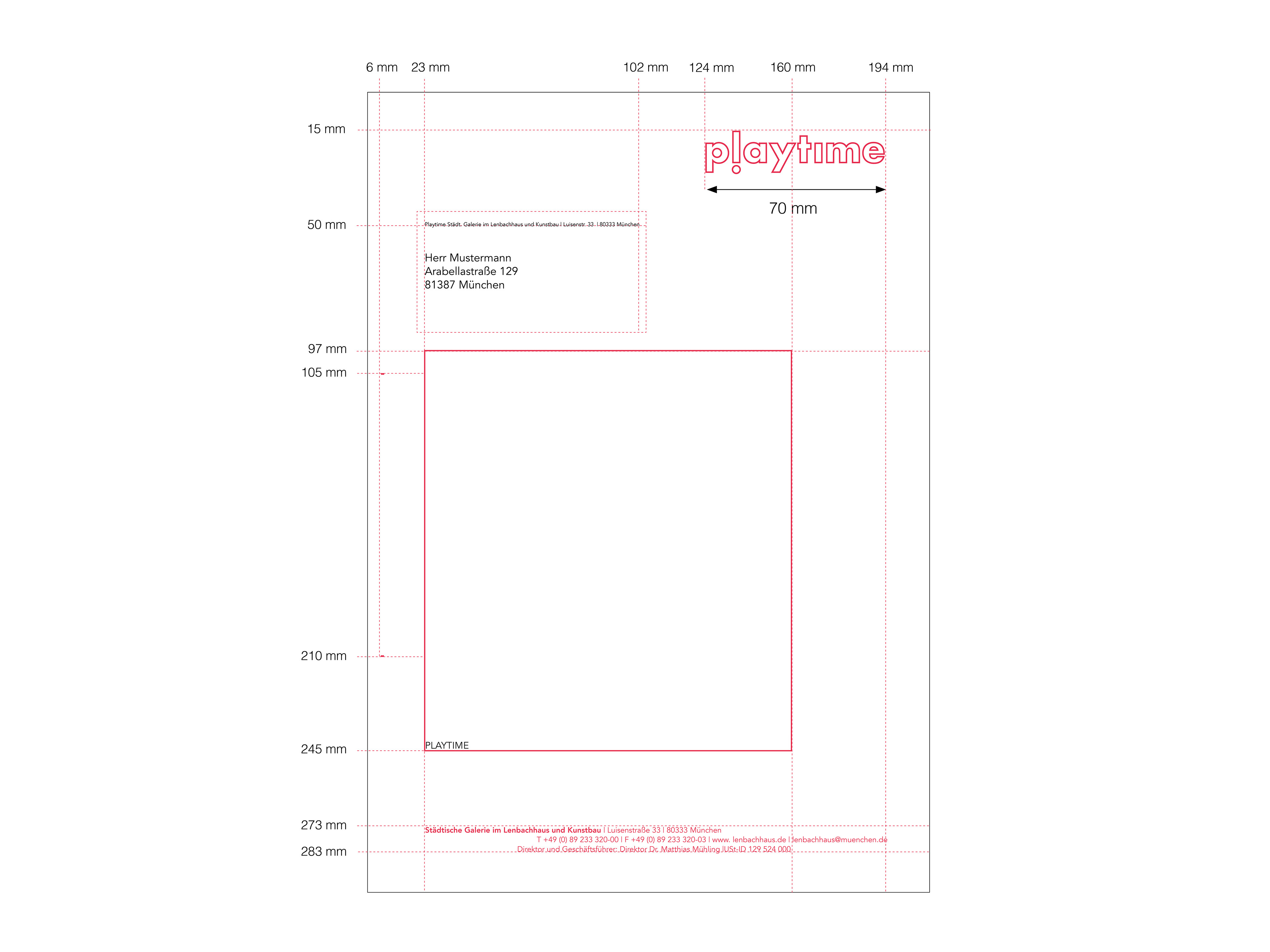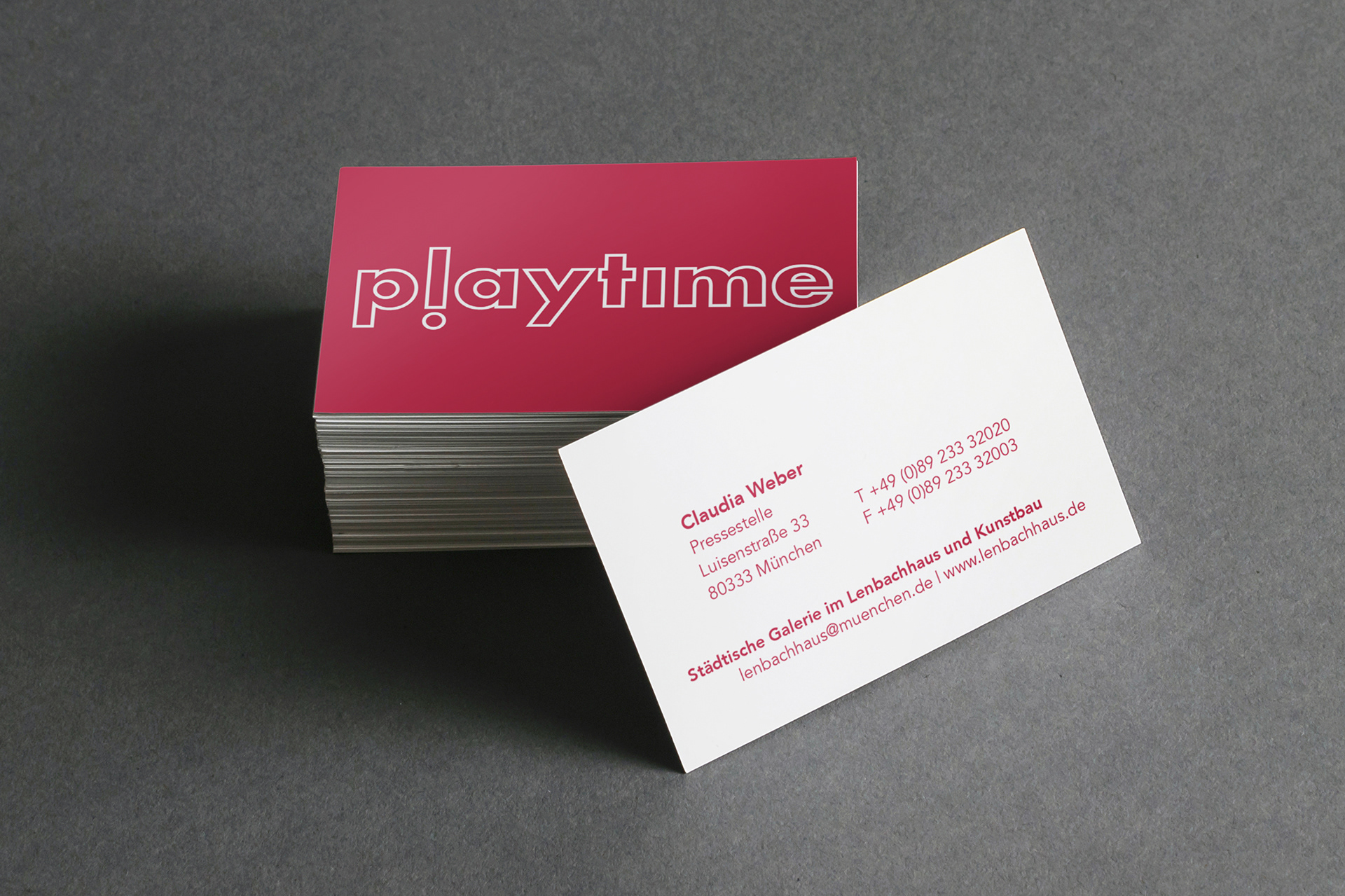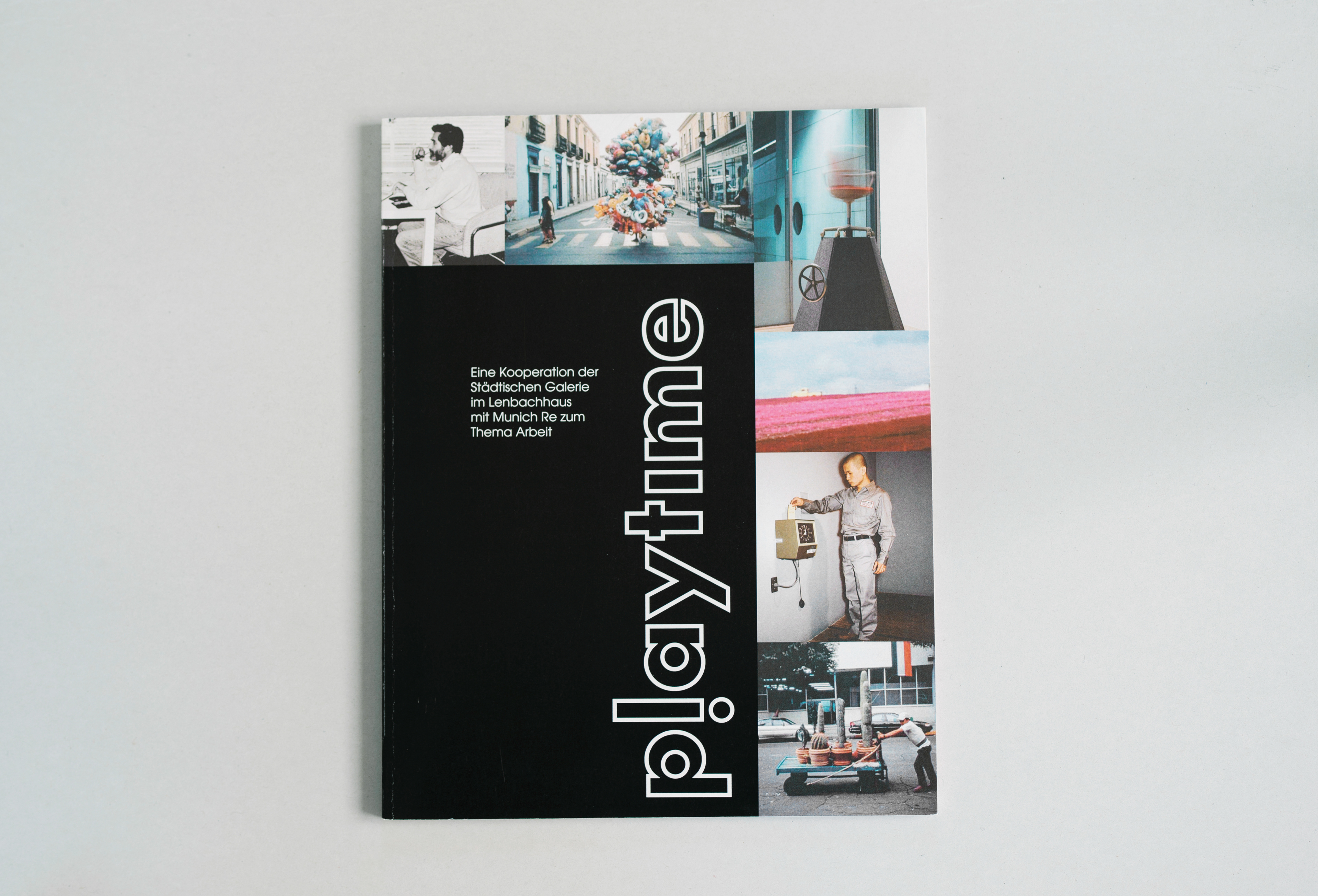 Corporate Identity and
Exhibition Catalogue for Playtime
After designing a logo for the exhibition "Playtime" in Munich, the fictional project continued with the layout
 
for the exhibition catalog. The logo for the exhibition is based on the video installation by Ali Kazma,
but also generally on the subject of work, which is also playfully reflected in Jacques Tati's film. Structures in which we live, act, and work are critically reflected in the exhibition. 
Above all, the future development
of the world of work plays a major role. 
The restriction takes place via the contour of the letters and the space through the white interior. The dot on the "i" of "time" is taken up again as an exclamation mark in "play".
This means that some of the "precious" time in the world of work is invested in playing.
The logo combines structure and play.