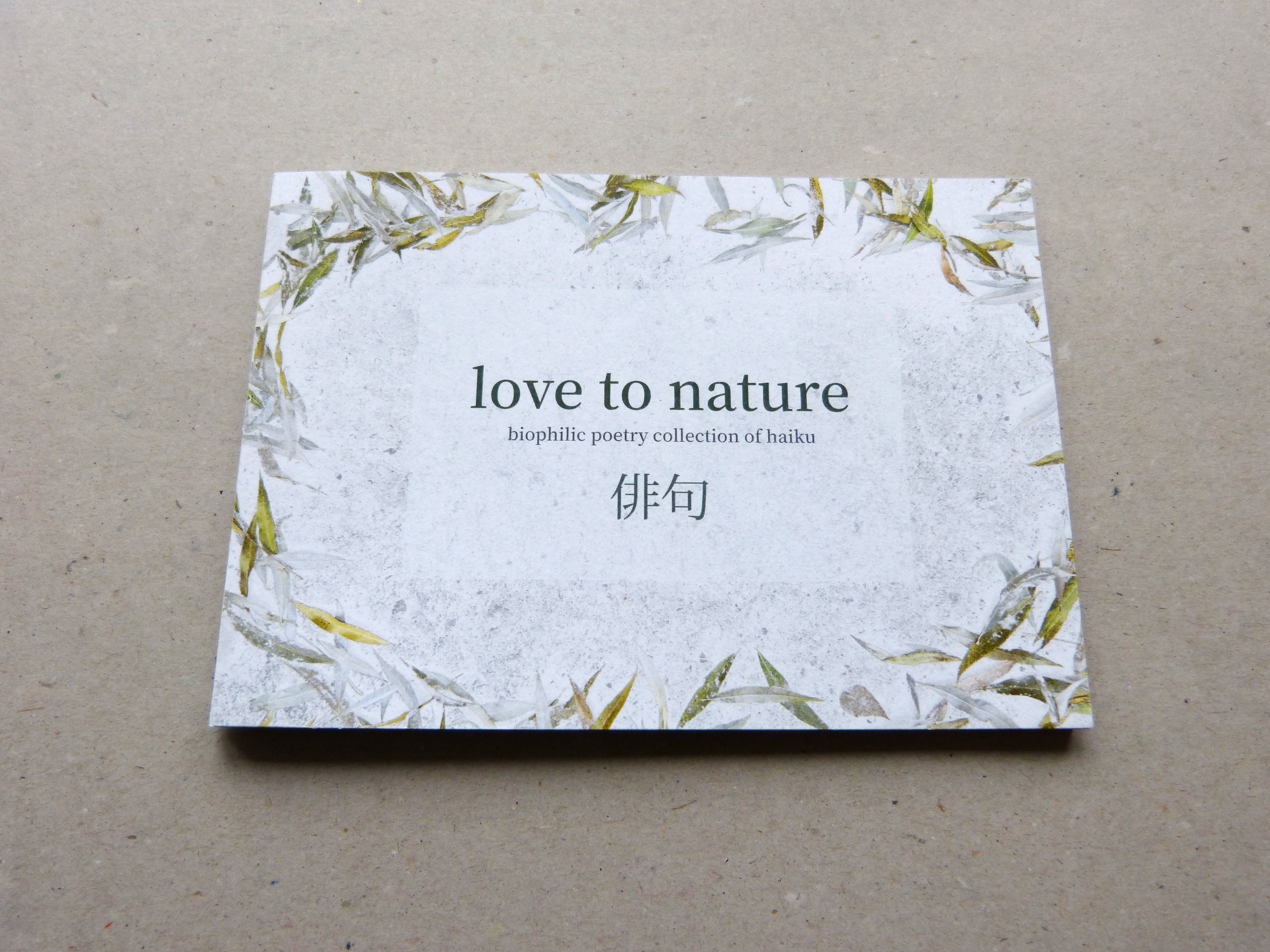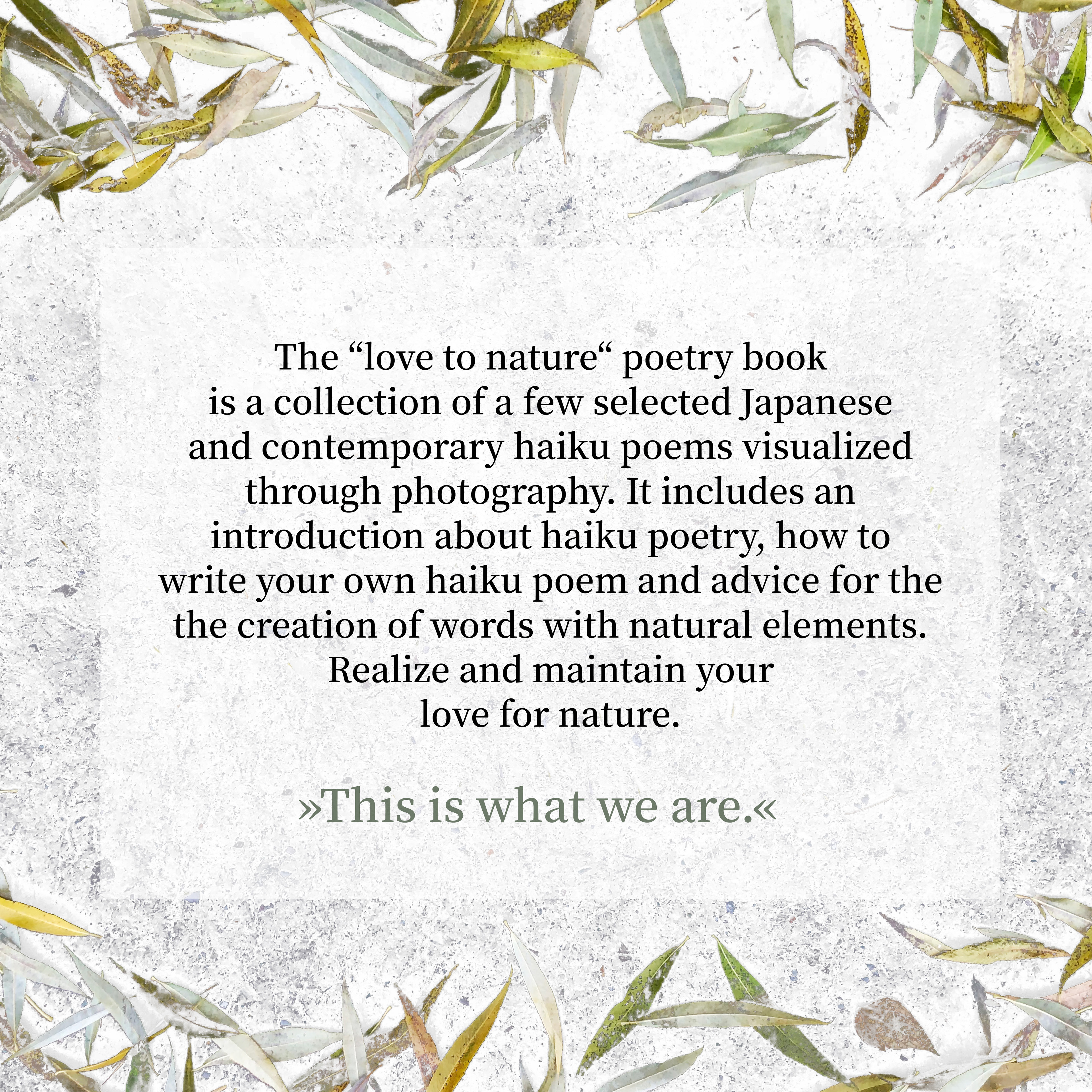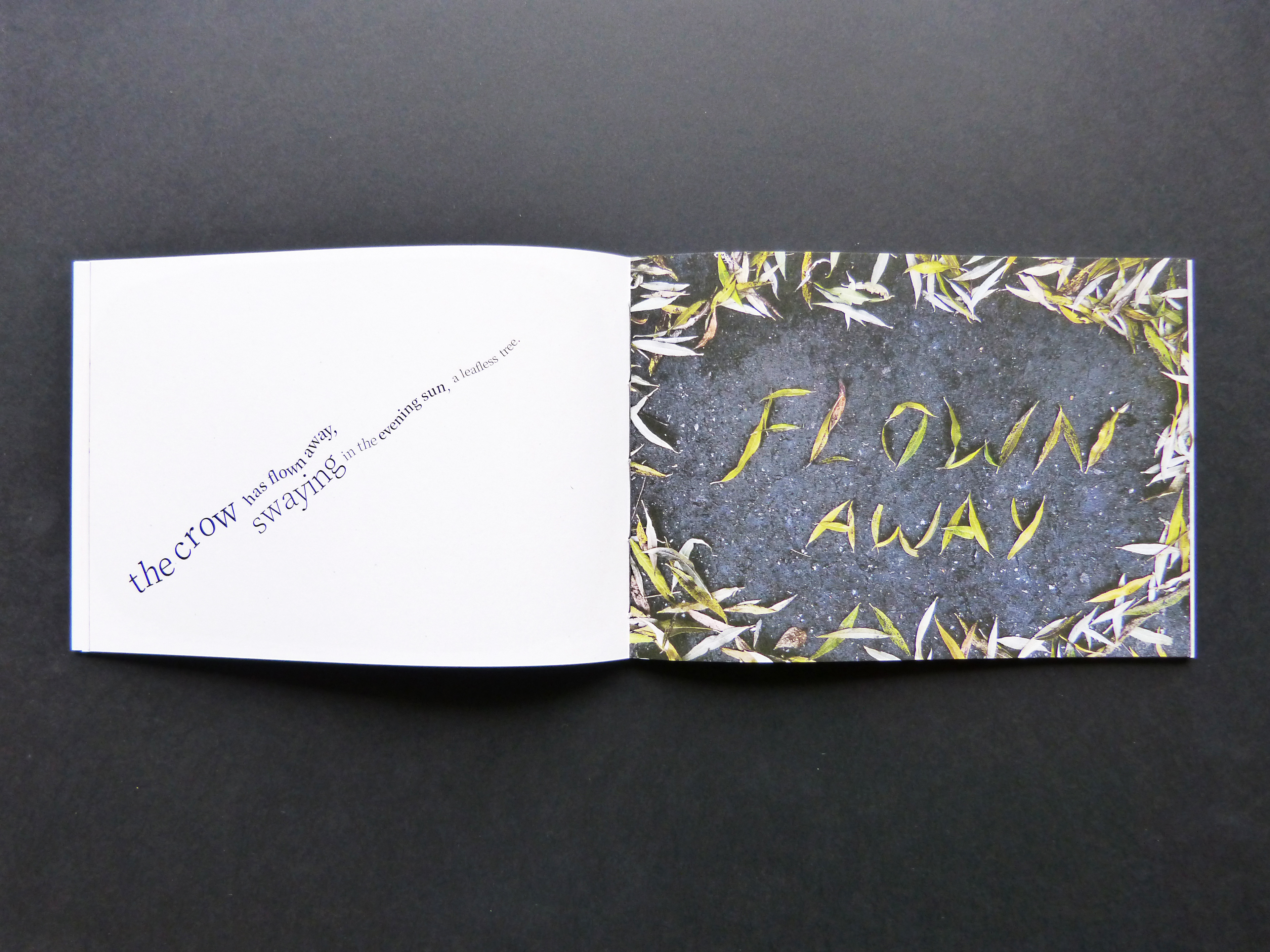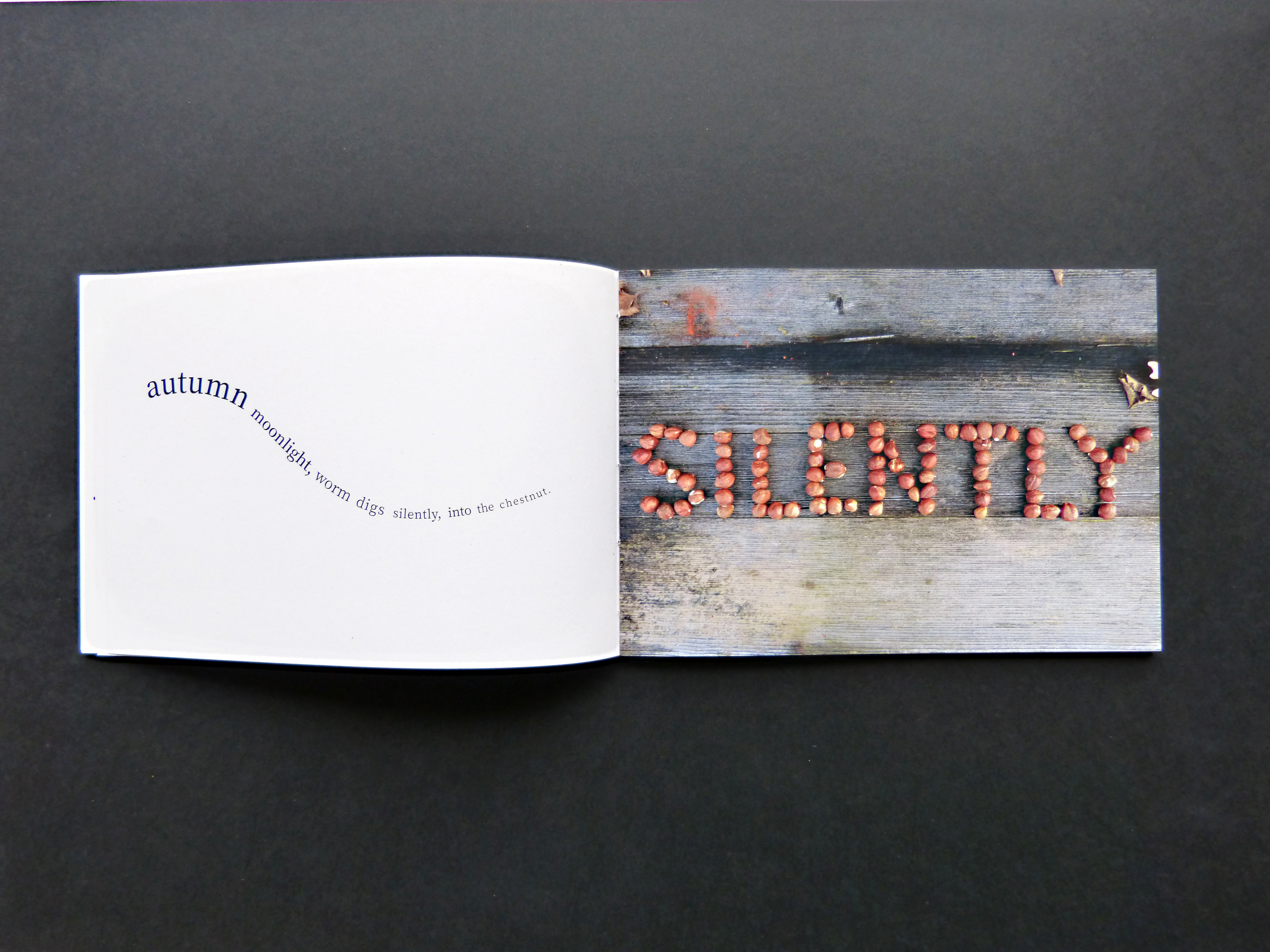 The pocketbook includes 16 traditional haiku poems visualized through environmental typography,
a guide on how to write your own haiku poem, and open space for gluing your own photographs in.
Nature is there to relax, find your way back to yourself and reduce stress. It is about the observation of
the diversity and beauty of nature, moreover on its imperfection. The reader will be asked to find
words to describe the landscapes, feelings and absorb them with all your senses. The book is a support and inspiration. Take a break from everyday work stress to rediscover and reconnect with nature again!